New Seabury Homeowners
News and Information
Homeowners Golf Classic
Check back later for more information.
Walking Trail Information
The Women's Club of New Seabury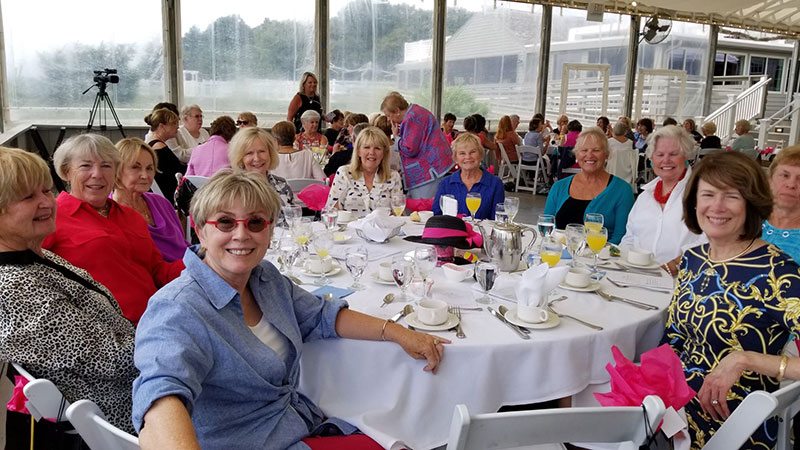 The Women's Club of New Seabury is a nonprofit organization celebrating 50 years of fellowship among women and supporting the needs of the local community. The Women's Club was founded in 1969 by five women who were members of The Club at New Seabury and lived in the newest seaside community in Mashpee on Cape Cod, New Seabury.
The founders established the mission of the Women's Club to focus on philanthropy and friendship, a mission that has endured to the present day:
"To bring about a spirit of friendship and cooperation among
the women of our community; to extend opportunities through
education; and to work for the betterment of the community."
For 50 years, philanthropy has been a guiding force for the Women's Club.Members contribute their time, talents, and financial support to numerous civic, educational, and charitable organizations in Mashpee and the broader Cape Cod community. And, the Women's Club holds an annual fundraiser called the "We Care" Giving Fair where 100% of the proceeds are donated to local community organizations. Over the past decade, close to $200,000 has been donated to these local nonprofits.
In recognition of its community efforts and long standing philanthropy, the Women's Club received the 2019 Mashpee Chamber of Commerce Community Commitment Award, as well as citations from the Massachusetts state house of representatives and state senate.
Over the years, members have made new and lasting friendships through the Women's Club. The Club meets for luncheon programsthroughout the year and offers other activities during the summer months. The events are open to everyone and membership in the Women's Club is open to those who live, or have lived, in New Seabury and Popponesset.
To learn more about the Women's Club, please join us at our luncheon, or visit our website.