High Wood Village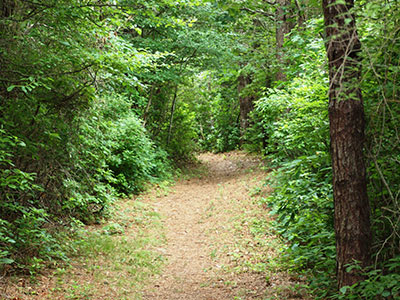 High Wood was opened in 1964, the second village to commence development in New Seabury. The original theme of the village was horsemanship and the lots ranged from three-quarters to two acres in size. There were walking/riding paths that were 50 feet wide bordering the lots. They were primarily used for horseback riding. At one time there was a barn to stable the horses. It was not rebuilt after a fire destroyed it several decades ago. Today the paths are much less in width and are used for walking. The paths were cleaned in 2005, and they are available for walking.
There are two ponds in the village. One is hidden out of view behind Surrey Place and the other is located across from the real estate office along Rock Landing Road. They are surrounded by reserve areas and can accommodate light water craft as well as ice-skating in the winter.
High Wood is made up of 122 properties including homes on Uncle Percy's Road, Aunt Jane's Road and Rock Landing Road. It tends to be quiet throughout the year because of the size of the lots, the maturity of the trees, the small amount of traffic on most of the streets excluding Rock Landing Road and the mostly secluded location.
2019 High Wood Village Annual Meeting [Draft]
The following was discussed at the meeting:
Cell Tower. Still up in the air. We encourage you to show up at the next published meeting.
Brush clean up. Pick up after Micro burst hit village. Date to be decided.
Rental homes. AIR BNB. What can we do? No town or community guidelines!
Reserve areas. Need landscaping to mow and clean up.
Update on section five, which is across the road on Rock Landing Road.
Parking on streets, not allowed on overnights. No exceptions.
Tree trimming needed before winter.
Drains. Need regular maintenance.
Financials in good shape year to date.
Contractor signs and hours. No signs allowed. No weekend work between Fourth of July and Labor Day.
$100 fee increase in our annual dues for future road replacement funds.
Election of officers.
Contact
High Wood Chair
Mariana D'Ambrosio
Phone: 508-477-3642
Email: m.d.highwood@gmail.com