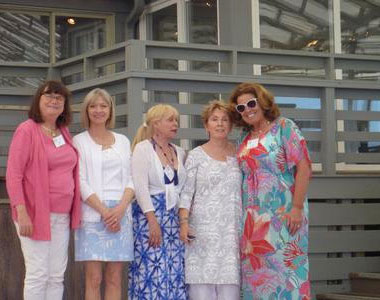 The Women's Club of New Seabury (WCNS) was founded in 1969 by five women who were members of The Club at New Seabury and lived in the newest seaside community in Mashpee on Cape Cod, New Seabury.
The founders established the purpose of their new Club, a purpose that has endured to the present day:
"To bring about a spirit of friendship and cooperation among
the women of our community; to extend opportunities through
education; and to work for the betterment of the community.
As the South Cape area developed, WCNS extended its membership to include residents of Popponesset Island, Daniel's Island, and Popponesset Village."
Over the years, members have made new and lasting friendships through WCNS. Also during these four-plus decades, they have contributed their time, talents and financial support to numerous civic, educational, and charitable organizations in Mashpee and the broader Cape Cod community.
WCNS meets monthly for lunch and a program from September through December and March through June, and offers other activities during the summer months.
Join us to make new friends, have fun, and better our community!